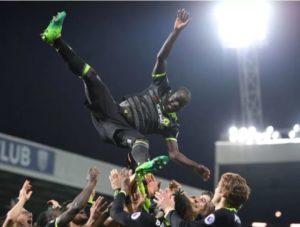 1. Signing this Player: N'Golo Kanté.  Translation: Invest in the Right People.  In a competitive environment, the right people are your biggest competitive advantage.  It's rare in any field of play or state of affairs for a $40 million expense to be seen as a bargain, but that's approximately what Chelsea spent on signing Kanté.   His production as a midfield player has been absolutely priceless this season.  In fact, this production has given Chelsea the platform to emerge as one of the most balanced teams offensively and defensively in the history of the Premier League.
2. Getting Better Year-over-Year Performances from Eden Hazard, Diego Costa, Gary Cahill, and César Azpilicueta.  Translation: Engage with Reliable Professionals.  When you need to just run a play… When the email just needs to be sent… When you need to stop the paralysis by analysis… Who do you rely on? Find those people and engage more with them.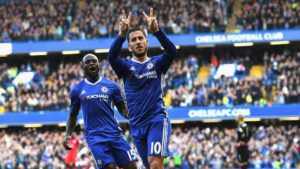 3. Switching to the 3-4-3 Formation.  Translation: Find a System that Works for You and Your Team.  The right system supersedes the right intentions.  You can have the right intention to reach out to prospective clients but you need a communication system that works.  When Chelsea switched to the 3-4-3 formation, it gave them the right system by allowing them to have a minimum of 5 attacking players at the front when they were intent on scoring a goal, and a minimum of 5 defending players at the back when they were intent on stopping the other team from scoring.  A good system turns intention into effective action.
4. Moving on from Mourinho as the Football Manager Last Season.  Translation: Turn Disappointments into Blessings.  I've heard it said that a setback can be a setup for your comeback.  Chelsea bounced back well this season.  The reality is that what's in the past is in the past, and there are no guarantees in business development (even satisfaction may not be guaranteed).  However, the best of us can take care of the rest of us with the commitment that we all win in the present.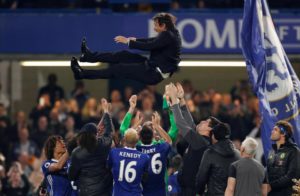 5. Hiring Antonio Conte as the Football Manager This Season.  Translation: Lead with Passion and Others Will Follow.  Chelsea players talk about how inspiring Conte's passion is for the game, and they play for him, game in and game out.  Similarly, success in business development consists of consistent efforts every day, and your passion is the best field to play in.